Narcos is about as addictive as,  well,  pure Colombian cocaine. If you've already finished all ten hours of the new season and you're lying in bed, itching for another fix and debating stealing from your friends and loved ones to foot the bill for an Amazon Prime membership in the vague hope that they have some sort of Narcos derivative, then let me facilitate. Whether its the excitement and exhilaration of Narcos' criminal dealings, the anything can happen rush of spending time with Mr Escobar or simply the heat of Latin America that means you're not ready to go cold turkey, then let me find you your next fix.
Here's five films to hit that Narcos spot.
City Of God (2002)
If it's the cartels that have you hooked, like the proverbial man on a meat-hook, there is no more powerful and unflinching portrayal than Fernando Meirelles' City of God. Much like Narcos, City of God is a fantastically dramatised retelling of a true story. Meirelles builds up a mesmerising and unsettling picture, of a world where life is short and brutal, through the story of a young would-be photographer born in Brazil's notorious Favelas. This is film making at its very best, there is nothing superfluous but nothing left out. There is no film more immersive; no character, no matter how minor, is left undeveloped. And as the film winds in a seemingly ramshackle but so very deliberate way, it guides you through the crowded dizzying streets of La Cidade dos Homens to its final brilliant set-piece. This films little brother, City of Men, doesn't hit the note as violently and poignantly or truthfully as this but is still a good chunk of cinema worth watching.
South of the Border (2009)
Narcos isn't all about cartels, its more stuffed with political intrigue, corruption and ham fisted colonial American interference than a meeting at the IMF. Oliver Stone is well-known for his controversial political output (from Platoon to Savages), this is a little different. Director turned documentary maker Stone travels South America, drawing illuminating portraits of its leaders and their relationship to the U.S.A. Redressing the Western medias' image of people like Hugo Chavez, South of the Border is a fascinating film that uncovers just how involved America has been over the years in the domestic affairs of the entire continent. Stone's work is the perfect companion to Narco's real political context and occupies an interesting position of dissent and discovery in investigative journalism. Savages, a more typical Stone action film (although not perfect) is another original and creative work that casts a new and distinct light on drug running below the border.
American Gangster (2007)

Frank Lucas was to Harlem what Pablo Escobar was to Bogota; a charismatic drug dealer with a penchant for the people, a deep love for his family, a raging narcissism and some psychopathic tendencies. American Gangster shares with Narcos a richly contradictory lead who goes from baking pie for his grandma to picketing with the unionists and stops off on the way to cave some guy's head in with a crowbar. American Gangster is the sort of film you have to be in the right mood for, its intense and it doesn't let up. However with a triumphant performance by Denzel Washington, a perfectly selected soundtrack and six stolen trucks of style its a trip worth going on.
Miss Bala (2011)
Narcos isn't always easy to watch, particularly the way in which some of the women are treated, but if you can bare to watch more of it Miss Bala is a well handled and harrowing exploration of the Mexican cartel. Miss Bala is not a film for the faint-hearted, the story of a Tijuana beauty queen who after witnessing a cartel massacre is forced into their bidding, its a pulse-pounding and nail biting endurance test. An endurance test, not due to any sort of tedium, but because it delivers its difficult content without dilution or respite. Indeed, at times its hard to keep up with the pace of Miss Bala and at other times the stillness hurts. When added to this the captivating performance of Stephanie Sigman (Spectre), which is enough to justify all of the film festival awards that were thrown at this title, Miss Bala is an incredibly compelling watch.
Relatos Salvajes (2014)

Relatos Salvajes, or Wild Tales, is the filmic equivalent to blasting shots of Fernet in a downtown Buneos Aires bar. Its a series of short, sharp, burning sketches that will make you laugh, cry and possibly vomit as you peel off the veneer of respectable social behavior and stare into the eyes of man's animalistic passions. Packed with some of the Spanish speaking world's finest actors, a script as sharp as a razor and an overwhelming feeling of possibility and imagination, Relatos Salvajes is an incomparable treat. Each of the six stories that make up the film escalate like a peyote trip to a place you can scarcely have imagined at the outset. It would be unfair to say this film is lighter than the rest, because it really is the blackest of comedies, but if you want to get out of the underworld and explore the backstreets then this is the way to wean yourself off.
BONUS: The Informant! (2009)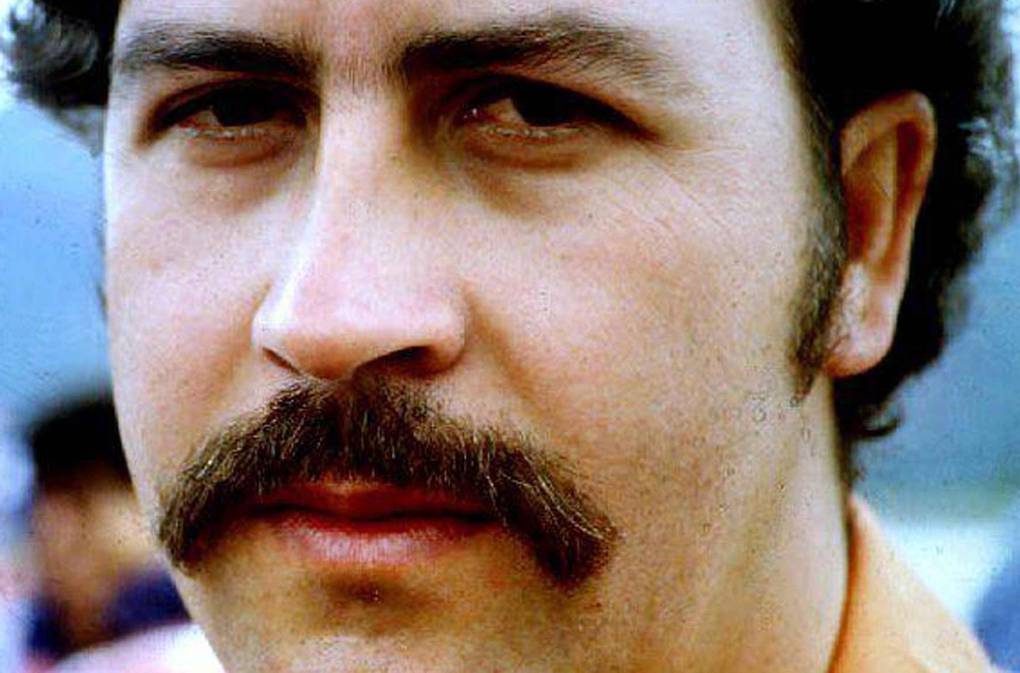 Pablo Escobar                                              Matt Damon
Perhaps its not the high octane action that gets you going, perhaps you just like that tickle on your septum that you only really get from mustachioed men. The Informant! is full of them. Its a difficult film to pigeonhole, Wikipedia gave it a go calling it an 'American biographical-comedy-crime film' but then Google went for 'Docudrama/Thriller.' Its a little bit of everything. A quiet, amusing and enticing film, its not typical (thankfully) of its director Steven Soderbergh (Magic Mike, Ocean's Eleven), and showcases Matt Damon at his most strange. Plunging into the dark, sordid money rich cartel-esque world of agricultural product price fixing. If you mixed Narcos with Gervais' office you'd probably still be a little way off, maybe cut in a little Foxcatcher?
Please Like, Share and Subscribe if you'd like more film recommendations.
And if you have a Narcos replacement I haven't mentioned please let me know in the comments below.